Project Info
Client
Youth Connections Coalition
Skills
Video Production, Audio Production, Motion Graphics, Typography, Final Cut Pro, Photoshop
Project Description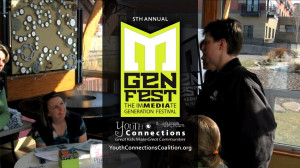 Aired on network television, this 30-second public service announcement invited views to a youth media awareness event and competition.
The client requested two variations, a 30 second television spot, and a video teaser. featured a collage of words with static backgrounds, that would finalize with the single focus of 211, a new phone number and website viewers could access for state information.
We created the screen graphics, utilized the client's photos, and recorded the audio voiceover on-location.